DEDICATION, SKILL, MACHINERY. OUR SERVICES ARE WHAT MAKE US SPECIAL. SHARP PROVIDES INDUSTRY-LEADING EXPERTISE AND A WIDE ARRAY OF STATE OF THE ART EQUIPMENT.
Sharp's program management team is focused on delivering the requirements of the project on-time and within budget, while providing a strong customer experience. We pride ourselves on employing project managers who have a diverse background, allowing for unique approaches to be implemented to solve challenging scenarios. Our team has full visibility and control over their projects to ensure they are progressing properly, while having the needed communication tools to communicate project status to both internal and external stakeholders.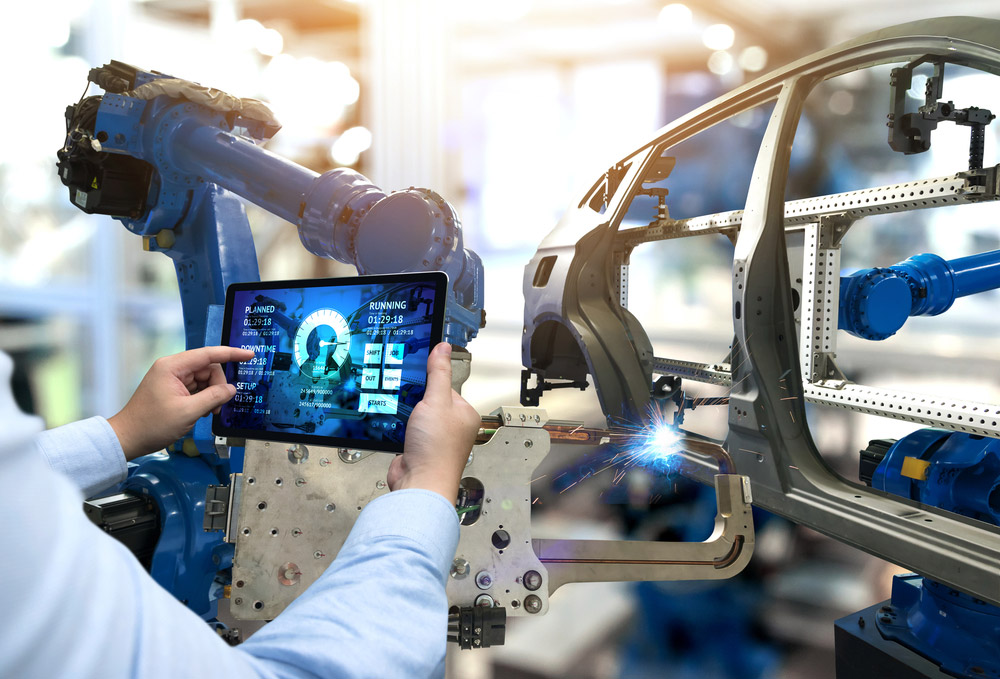 Process & Manufacturing Engineering
Sharp's depth of knowledge within the aerospace and automotive production environments has positioned Sharp to be continuously sought after to support the development of manufacturing processes that support production needs. In working with our team of engineers, Sharp can offer services inclusive of process optimization, tooling methodology, dimensional stability/repeatability, station layout, quality planning, ergonomics, and throughput studies.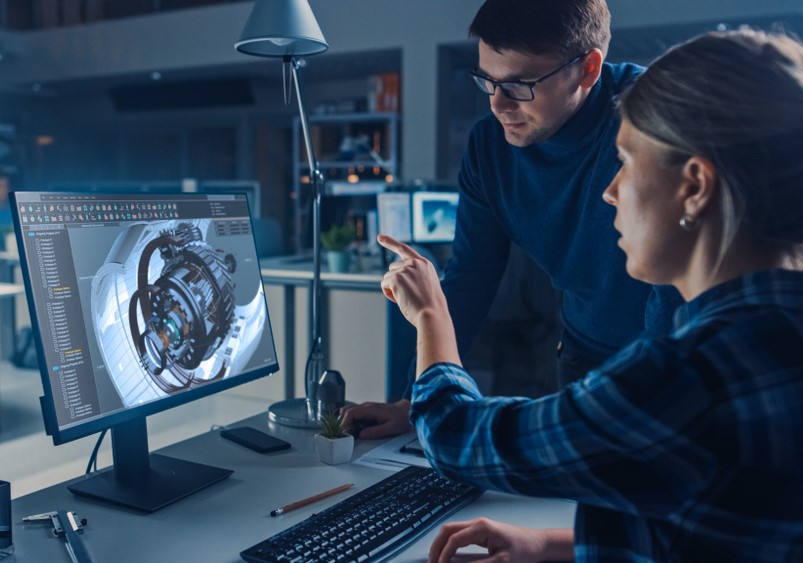 Mechanical & Controls Design
Combining Sharp's mechanical design savvy and the utilization of both CATIA and NX products, we are properly positioned to meet the mobility industries requirements for our customer's design standards. We leverage our strong industry partners to provide a full suite of engineering capabilities, including finite element analysis, pneumatics, and electrical based control functions.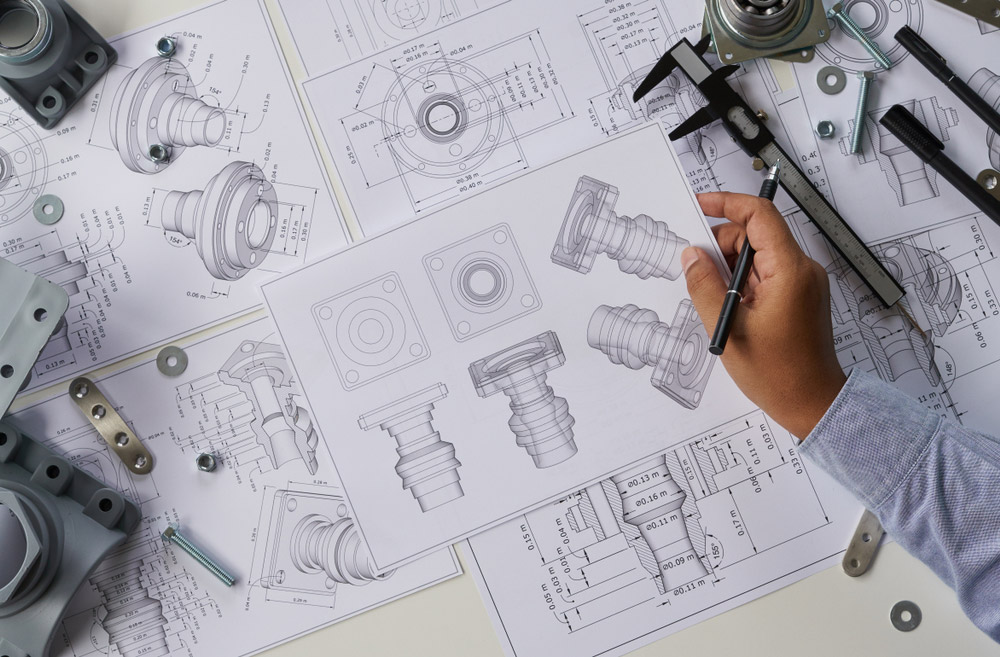 With our highly experienced skilled trades team, an equipment list that matches our expertise, and a robust supply chain, Sharp can manufacture any tooling solution to support your product. From part fabrication and assembly tooling, to fit and finish tooling, and check gauges, Sharp has produced solutions for the major global aerospace and automotive customers. Sharp backs all our special manufacturing processes with certified individuals and procedures to ensure the strictness of standards are achieved.  With CNC equipment supporting sizes up to 300"x120"x52" and over 66,000 square feet of assembly space, Sharp has the skill and capabilities to ensure your requirements are achieved.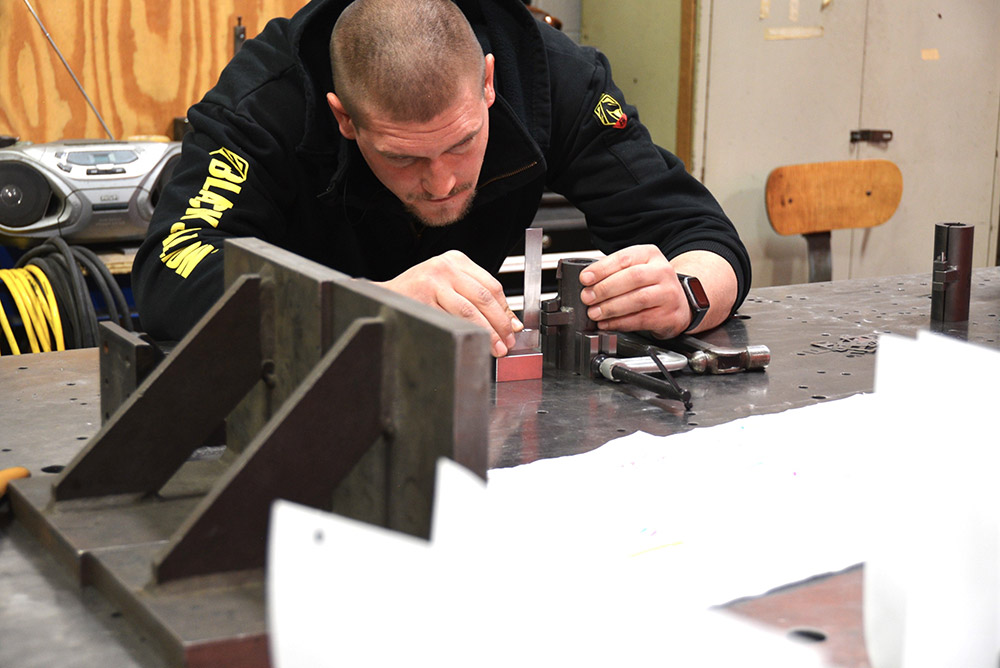 At Sharp, quality is our commitment to our customers. Our ISO 9001:2015 and AS9001 Rev D accreditations set our foundation to ensure that we not only make good commitments to our customers, but we deliver on those commitments. Our ITAR registration ensures that we protect our defense customers' information and as we transition to CMMC, we are focused on protecting their information to any new cyber threats.
Sharp focuses on developing quality plans during the initial stages of a project, which allows us to ensure we capture the critical features throughout the manufacturing process.  By utilizing our CMMs and laser trackers to gather the data and by employing Verisurf to perform the analysis back to engineering, we can ensure our commitments to our customers.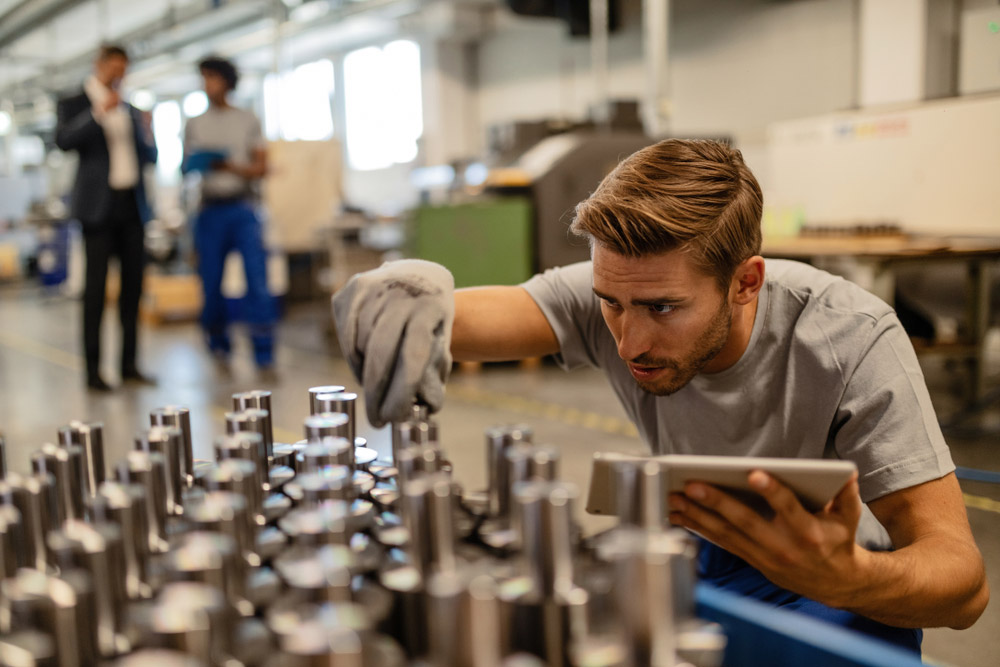 Warehousing & Inventory Management
We have over 5000 sq. ft of design & engineering area that contains all major operating systems, including CATIA V5 and NX. We also have world-class security to protect our equipment.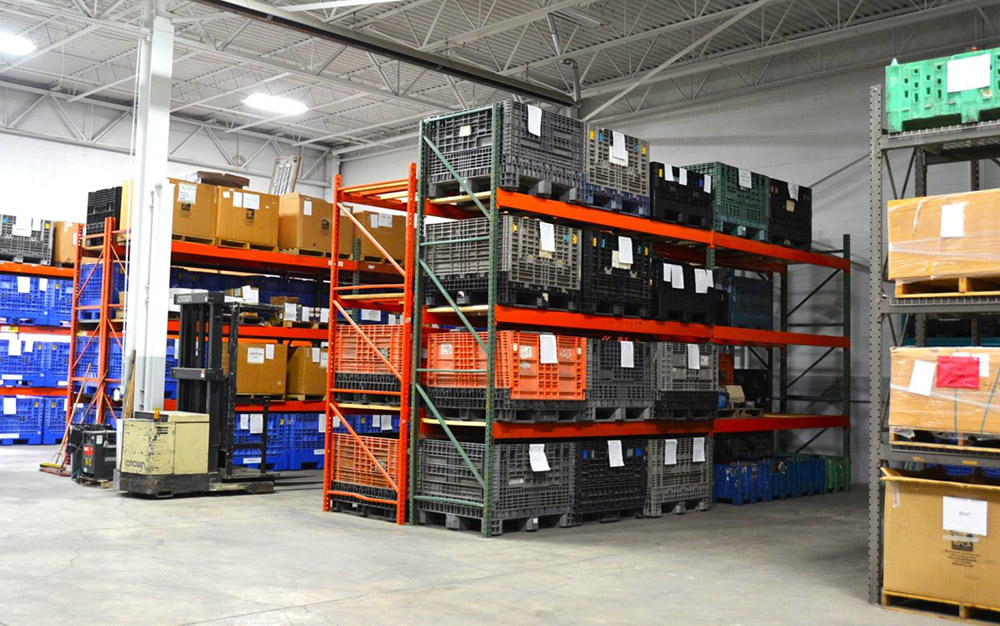 Sharp is known throughout the industry for our quality, which is enabled by our employees and equipment
At Sharp, our quality begins with our team.  From our designers and skilled trades, including machine operators, fixture builders, and inspection operators, to our program and department managers, we develop a plan to achieve our customers needs.  From large, turnkey programs, tight tolerance fixtures, and expedite timing we have implemented steps into our processes to support communication ensuring we are all working to the same goal: customer satisfaction.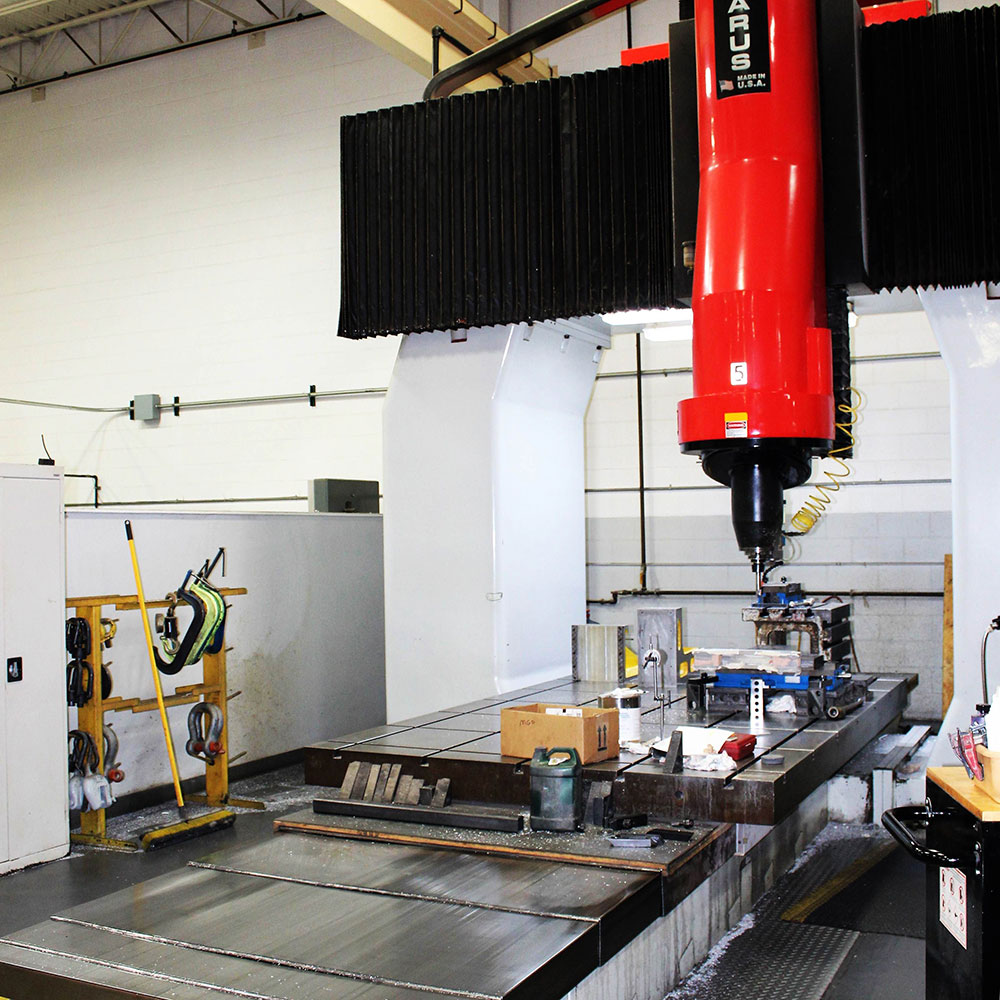 Our team is supported by our machining capabilities to ensure we deliver to our customers' requirements.  Sharp possesses the right mix of machines that allow us to execute work in the most efficient manner.  With 5-axis capabilities up to 300" X 120" X 52" combined with our skilled programmers and operators Sharp can process any complexity and material required to meet our customers' needs.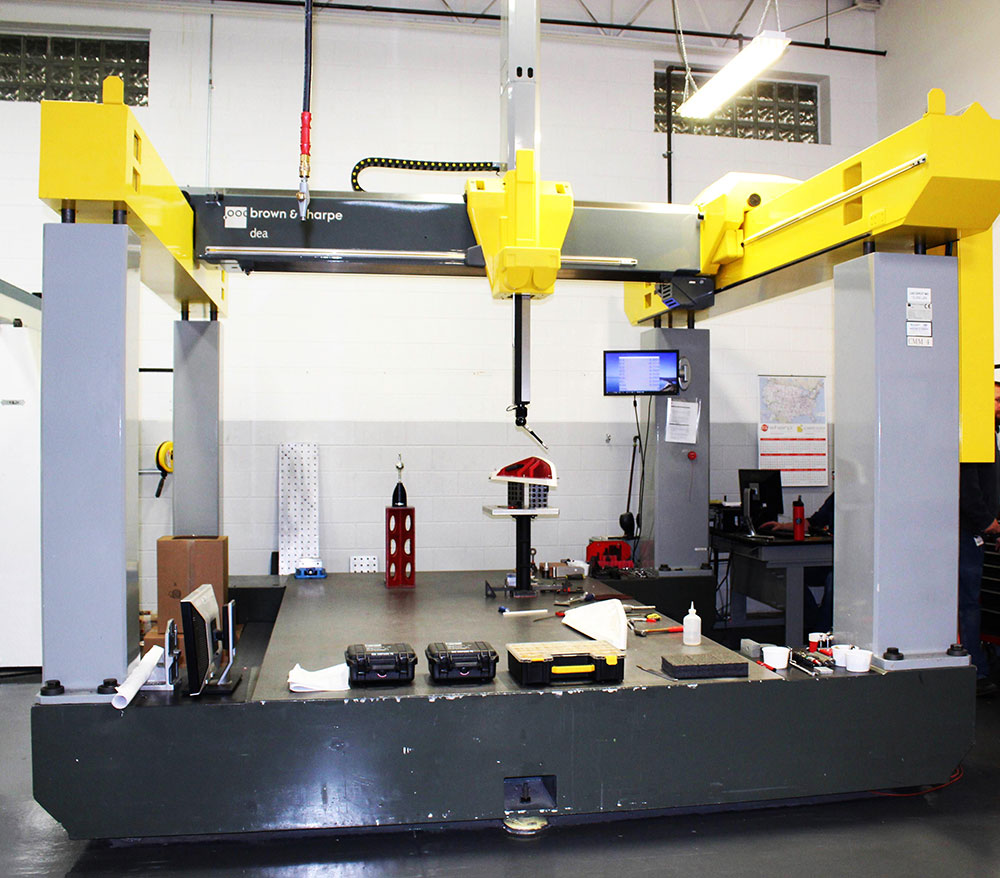 Sharp operates both CMMs and laser trackers to gather the required inspection data and utilizes Verisurf® for all analysis to ensure our customers' requirements.  On countless occasions, Sharp has been requested to validate results using our CMM, highlighting their importance within executing high tolerance projects and sizes up to 200" X 80" X 60".  In conjunction with our laser trackers, Sharp deploys both T- and V-probes to maximize their efficiency and accuracy of critical features.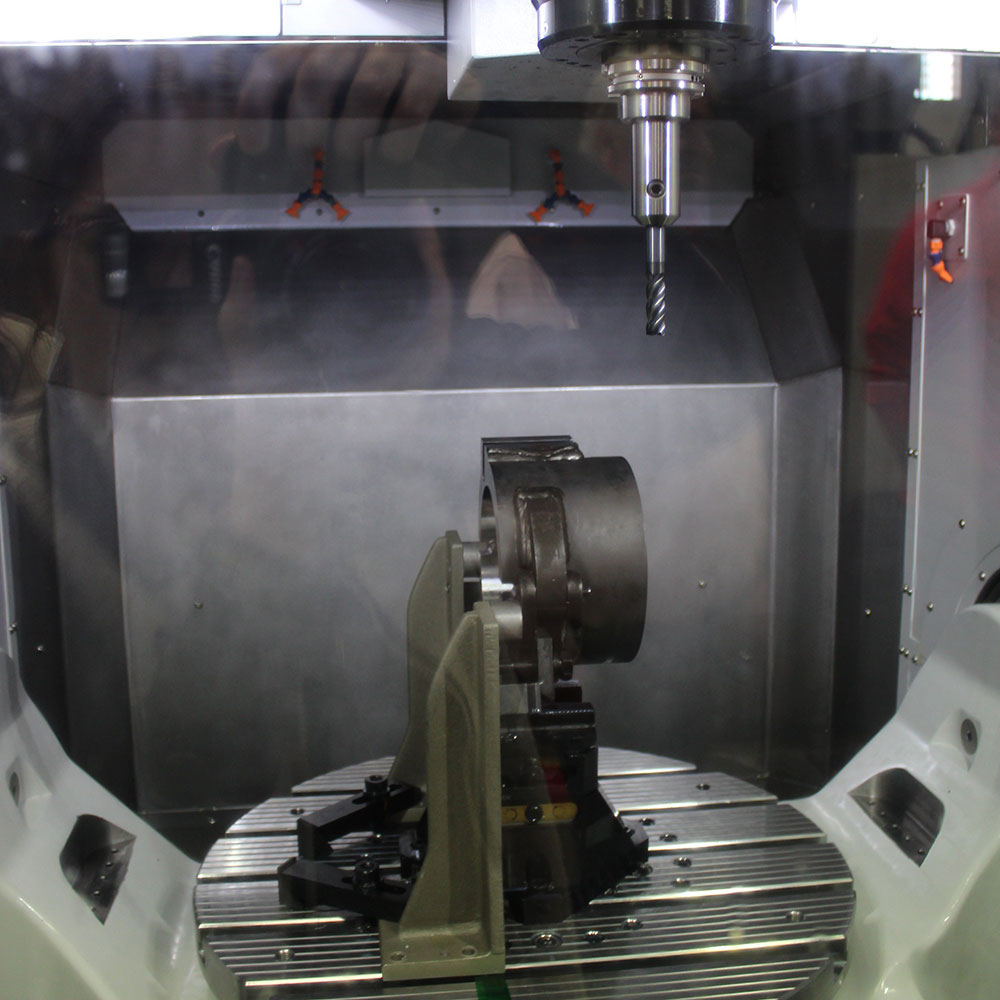 INTERESTED IN LEARNING MORE?