When speed to market, product accuracy, and ease of use are critical to your product launch, PATCO® tooling solution is the perfect fit. From its reputation as a cost-effective and accurate solution, to its customizability and ease-of-use, PATCO® helps us help you.
PATCO® stands for prototype assembly tooling coordinates and is ​​a modular tooling system based on a 50mm grid system and 16mm shoulder bolt. It can hold positional tolerance of +/- 0.002 and true position tolerances of +/- 0.005.
Our customers ask for PATCO® to help them with
Reusable tooling solutions
Prototype pre-production tooling
Weld assembly tooling
Prototype & Pre-Production Tooling
PATCO® has been an industry leading solution supporting prototype and pre-production manufacturing activities for the Big Three for decades. Based on its reliability and versatility, PATCO® has continued its success with the expanding mobility industry aiding companies like Tesla, Lucid, Rivian, Canoo, and Zoox in their product development and initial vehicle launches.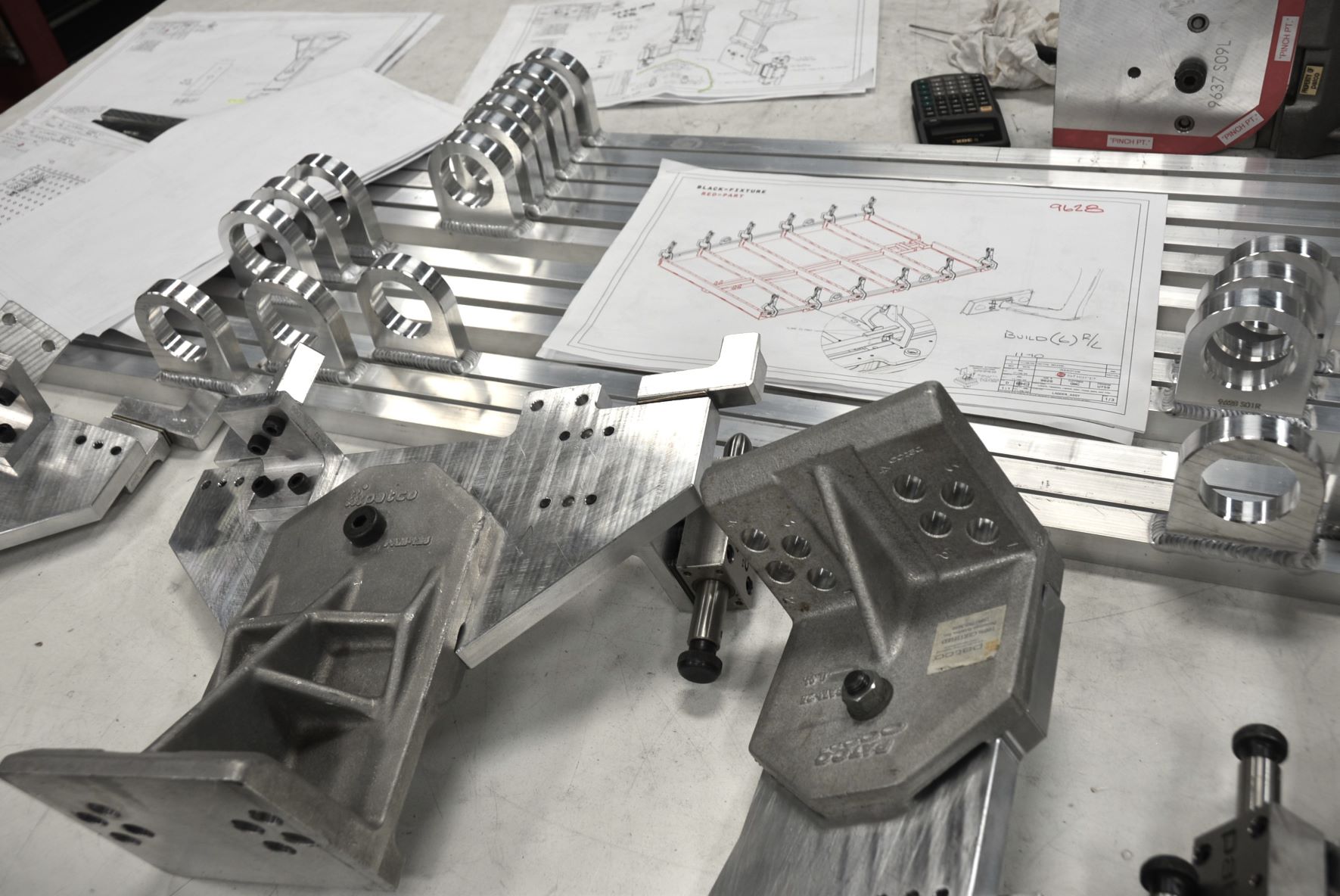 Positional accuracy is the main function of a welding fixture. Accurate positioning is critical to the success of the weld and the quality of the final position of each part.
In the days when welding was still a traditional craft, the welder's most well-kept secret was his jigs. These were usually custom-made and then either welded to the worktable or attached using various welding fixtures, including regular clamps and vices of various types. But technology has taken over, and today's welder has the advantage of being able to use the most sophisticated fixturing available, PATCO®.
PATCO® welding fixtures and accessories enable welders to accommodate workpieces of different shapes and sizes. Being modular, they can be used to create unique solutions for all their welding needs. Additionally, they help welders to easily increase speed with dependable accuracy.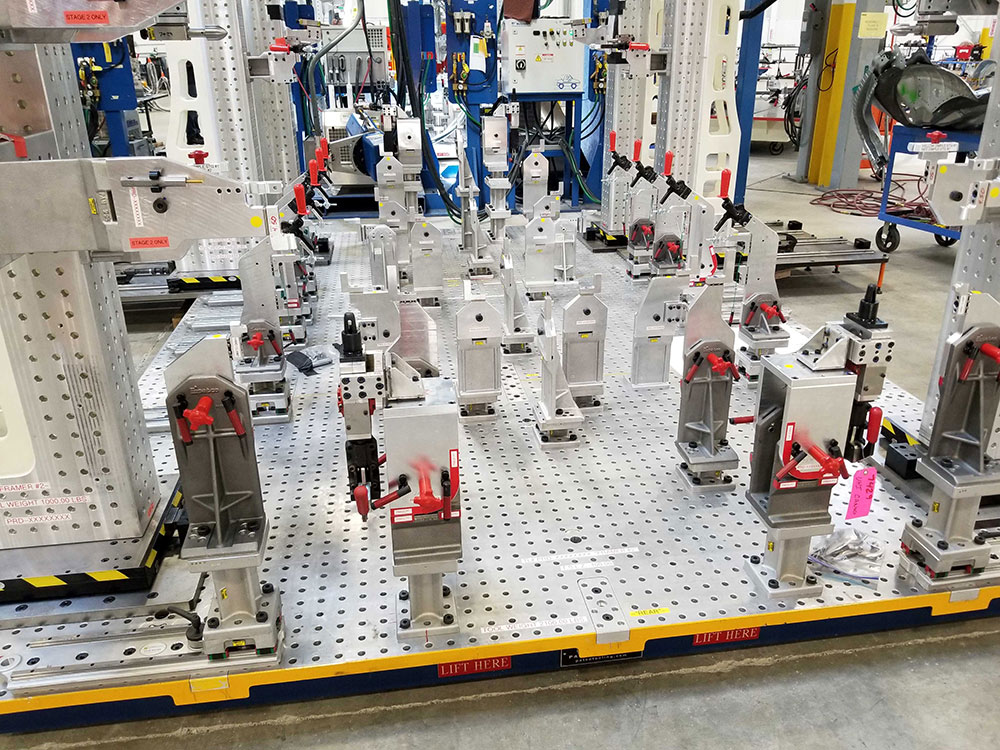 PATCO® offers a range of modular fixturing for use with Co-ordinate Measuring Machines (CMMs), and vision systems.
Our modular PATCO®fixturing can improve the throughput, reproducibility, and accuracy of your inspection process with quick and repeatable fixturing set-ups. Whether you are inspecting parts for aerospace, automotive, or industrial applications, PATCO®fixtures can provide a complete solution to your fixturing requirements.
The most powerful advantage of PATCO® is discovered when customers have multiple product development activities in play. The reusability and speed of changeover of a PATCO® solution allows for program costs and schedules to be greatly reduced compared to a traditional method.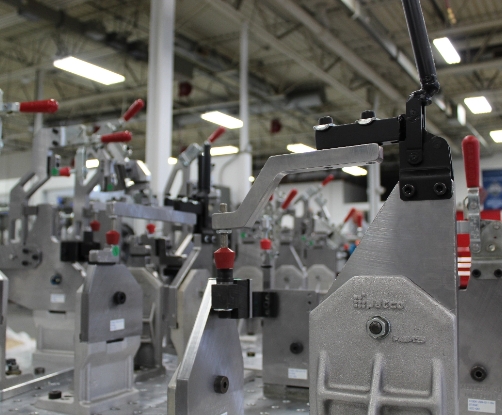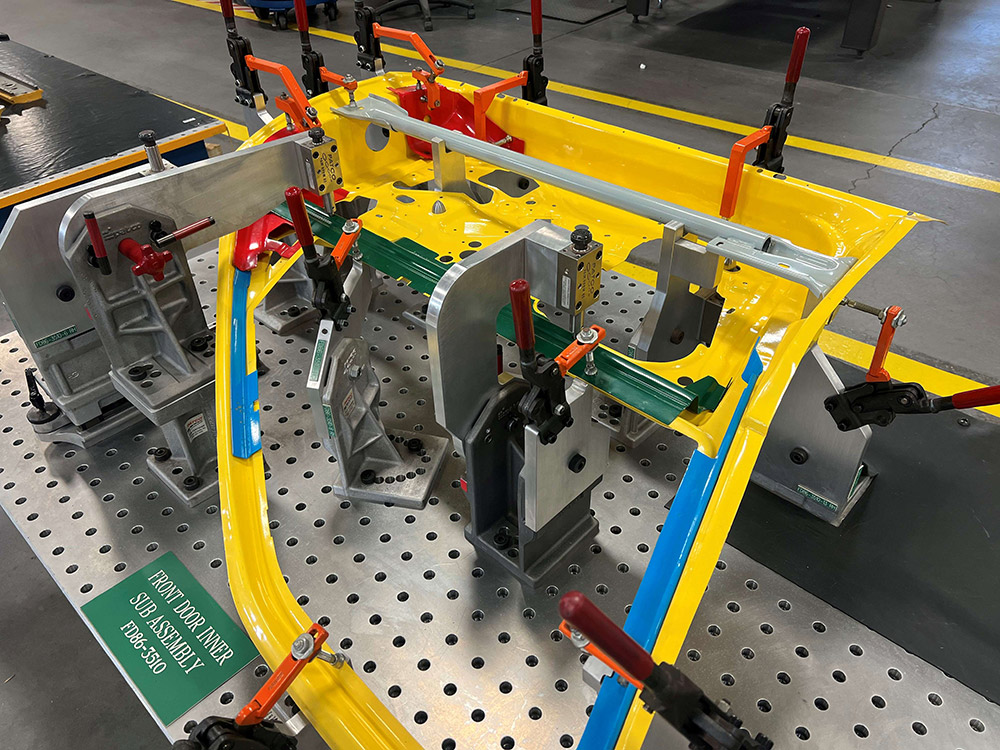 Frequently asked Questions
Contact Sharp today to learn more about our full-service, turnkey tooling solutions.